Clever post title…good work, self.
So Ziggy had a great time in a great costume on Halloween. From all reports, Whitefish was the place to be a few weeks ago.
The Dude, Walter, and The Jesus

Donnie, Walter, and The Dude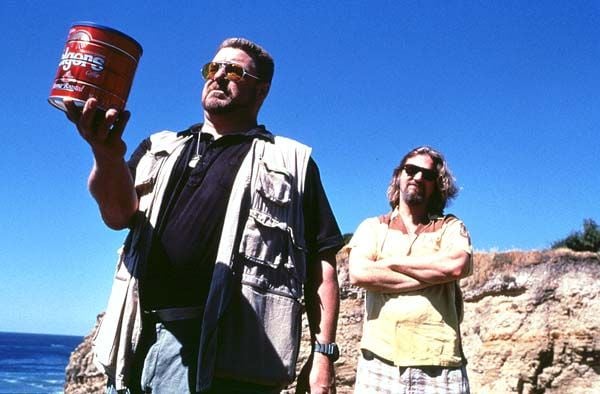 For anyone who has not seen The Big Lebowski, the movie is about a guy (The Dude) who likes to bowl. Another person named Jeffrey Lebowski is the center of an extortion scheme, and antics ensue. Donnie, a character in the movie, was supposed to be played by Zig's little brother…he aptly suggested that Zig implement a coffee can into his costume to account for his absence. The coffee can is used to transfer Donnie's ashes to his burial at sea. Watch the movie for shit's sake.
Walter and Donnie

Awesome job buddy.